Gain peace of mind with our IT Risk Assessment.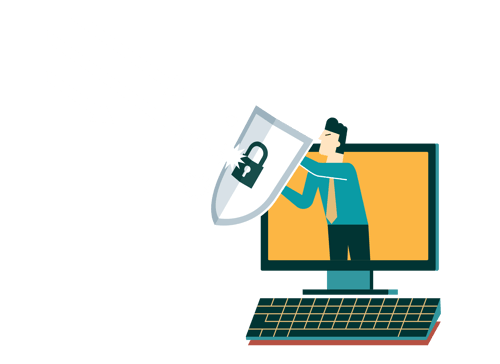 The ultimate IT risk assessment is yours for only $1,000.
All we need is a connection to your network and an hour to discuss the results. You'll get an easy-to-read report that highlights potential problems, vulnerabilities and security gaps on everything from hardware to cybersecurity.
It's easy to get started.
THE ANALYSIS
Our IT Risk Assessment identifies issues that leave you vulnerable to both data loss and security threats. The scan analyzes:
Hardware: This includes servers, workstations, printers and non-Active Directory (AD) devices such as switches, routers or printers. The assessment also uncovers old computers that are still joined to the domain, but need to be removed.
Software:

The IT Risk Assessment looks for software systems with missing patches, service packs and security updates. It identifies local accounts with weak passwords and systems with missing anti-virus, anti-spyware, or firewall misconfiguration.

Configuration: Our scan looks for security policy inconsistencies across the network, including outbound system access that should be blocked. It also identifies lack of content filtering, such as social media, entertainment, pornography and illegal downloads.
Accessibility: Our IT Risk Assessment uncovers misconfigurations of user access to network shares and provides a detailed breakdown of AD security group membership.
Security Risks: The scan finds old user accounts that have not been properly disabled as well as internal systems with open ports that pose a potential security risk. It also seeks out external issues that put your network at risk of business disruption or data loss.
The analysis is yours to keep, with no further obligation to retain our services.